Good to know: The average daily increase of new confirmed infections with Covid-19 in percent is further decreasing for Italy.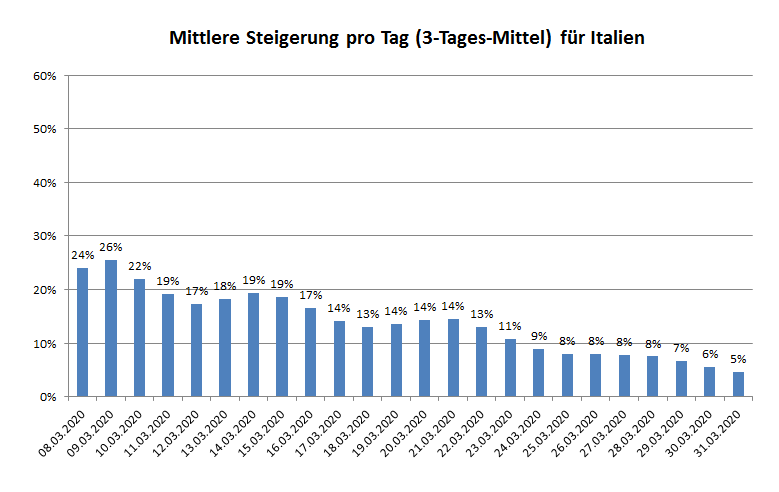 The 3/7 Growth Indicator is below 1 since 30.03.2020 which indicates that the number of new daily confirmed infections is beginning to decrease.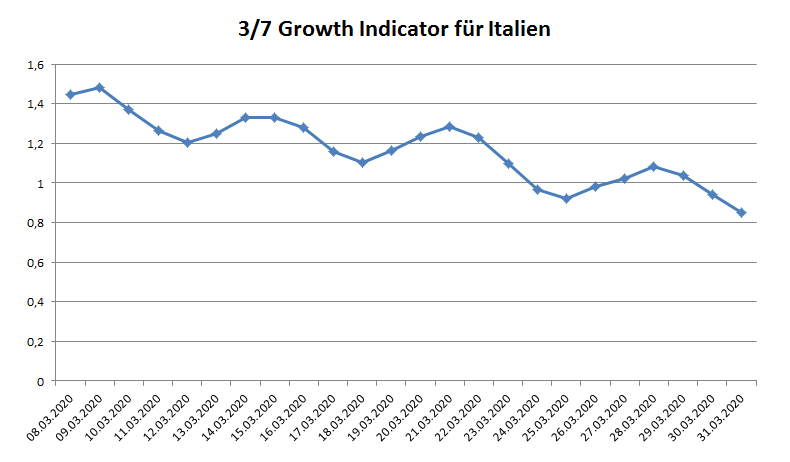 When we look at the curve above we see a "wave pattern" with a period of 7 days. It can be assumed that the reporting of new infections depends on the day of the week to some extent. We will further analyze this.