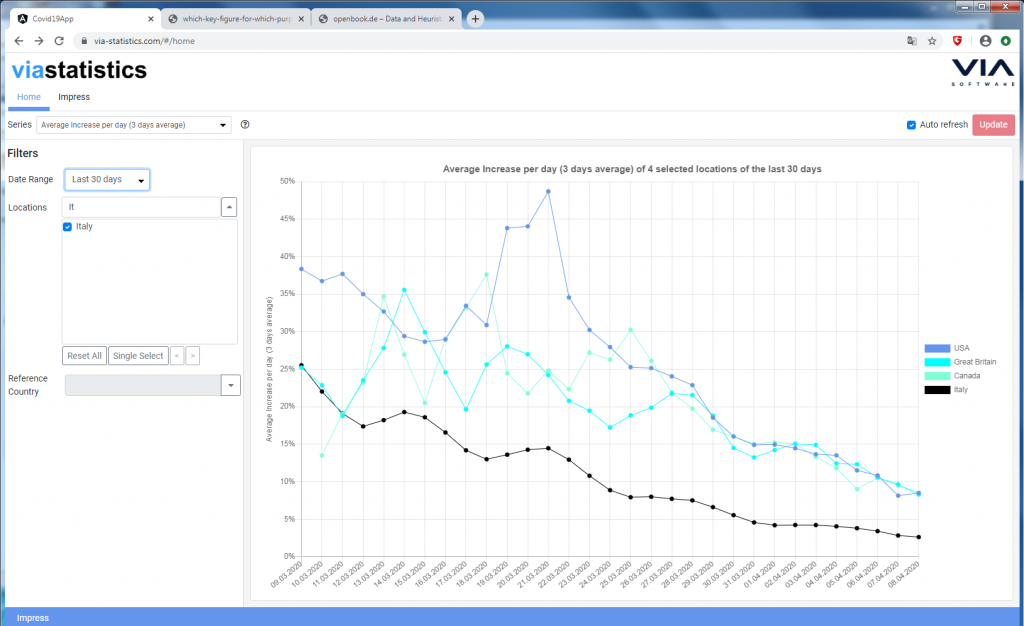 Today we have published the first version of our interactive web app showing key figures on the spread of Covid-19 infections.
URL: https://viastatistics.com
For the time being we focus on key figures showing the increase of the number of cases, namely the average daily increase in percent (3-day, 5-days and 7-days average) and three different n/m growth indicators (see the documention of key figures in diverse posts on this site).
A big thank you to Ayoub from our team in Morocco for implementing this app!